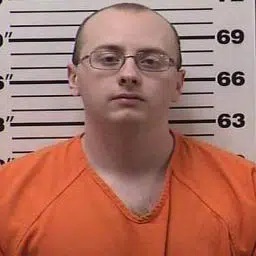 A 21-year-old man with no prior criminal history is the suspect in the abduction of a missing 13-year-old girl, and the murder of her parents.
Jayme Closs of Barron was found alive Thursday in northwest Wisconsin, about an hour north of her home.
Barron County Sheriff Chris Fitzgerald says Jake Patterson held Closs in a remote house in the town of Gordon, in Douglas County. He says Patterson not only concealed his identity from investigators, but it appears he also concealed her from other people.
Fitzgerald says they have a shotgun that's consistent with the one that was used to kill James and Denise Closs.
Fitzgerald says Closs was Patterson's intended target. He doesn't believe the two had any contact before the abduction.
Closs was missing for nearly three months. Fitzgerald says she escaped while Patterson wasn't at the house. He believes Patterson was looking for her when he was arrested.
Fitzgerald praised her for having the will to survive and escape. He says she spent last night in a hospital, and she was released today.
Fitzgerald says Closs was reunited with family on Friday.