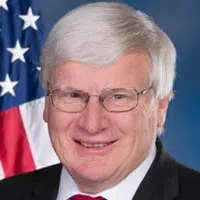 A Republican congressman from eastern Wisconsin says the U-S needs to build the wall at the Mexican border.
Congressman Glenn Grothman of Glenbulah says President Trump has been very patient during his first two years in office. He says for the past two years, Trump has signed spending bills, without moving forward on his campaign promise.
Grothman says the $5 billion that President Trump is seeking for the wall is "not that much," compared to what the country spends on other things.
Grothman was a guest on AM Fox Valley and Fresh Take with Josh Dukelow on WHBY this morning.