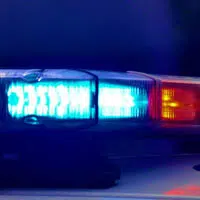 A person was killed while dealing with a stalled vehicle, along I-41 in the Green Bay area.
The Brown County Sheriff's department says it appears the person stepped into one of the lanes and was hit. It happened near the Oneida Street exit around 1:30 p.m. Friday.
The person died at the scene. Deputies say no one else was hurt.
They don't think alcohol or drugs were a factor.